About Us
Vita Spa produces high-quality, luxury hot tubs that help people experience incredible full-body rejuvenation and find complete vitality.
Our Mission: To Be the Quality Leader in Luxury Hot Water Products
For over 30 years, Vita Spa has been synonymous with quality, comfort, and innovation. Vita Spa is committed to providing exceptional experiences with our company and products for life. For those who sell and install, and those who own and enjoy, Vita Spa relentlessly pursues programs that make it easy and enjoyable to own a luxury home spa.
How Do We Deliver Vitality for Life?
A Centerpiece for Your Backyard
A beautiful spa built specific to your needs provides a completely relaxing environment and the perfect way to heal your body and mind.
Exceptional Experiences
Vita Spa hot tubs provide the opportunity to connect with friends and family, embrace some alone time, heal from aches and pains, or enjoy a better night's sleep.
Acute Attention to Detail
It's all about how it's built: a modern and sustainable design that's quiet, efficient, and easily serviced and maintained. We don't miss any details so you have the best experience.
Choices for Every Customer
We offer a variety of color combinations, sizes, seat configurations, and massage types for every style, need, and budget.
Education
Education is crucial in making confident decisions, and we provide resources to guide you through finding your perfect spa.
Our Employees Believe in Our Products
Our employees work hard every day to design and build strong, reliable hot tubs because they know that our products are worth it.
Who We Are
The MAAX Spas Story
MAAX Spas is the manufacturer of Vita Spa and an industry leader in luxury hot water products. For years, we have found new and innovative ways to enhance the hot tub experience. Whether we're improving upon the features of our spas or making sure people have the necessary information to find the hot tub that best suits their needs, we put people first. Our top priority is creating an overall positive experience and reliable product that leaves our customers feeling better mentally and physically.
A Part of the American Bath Group Family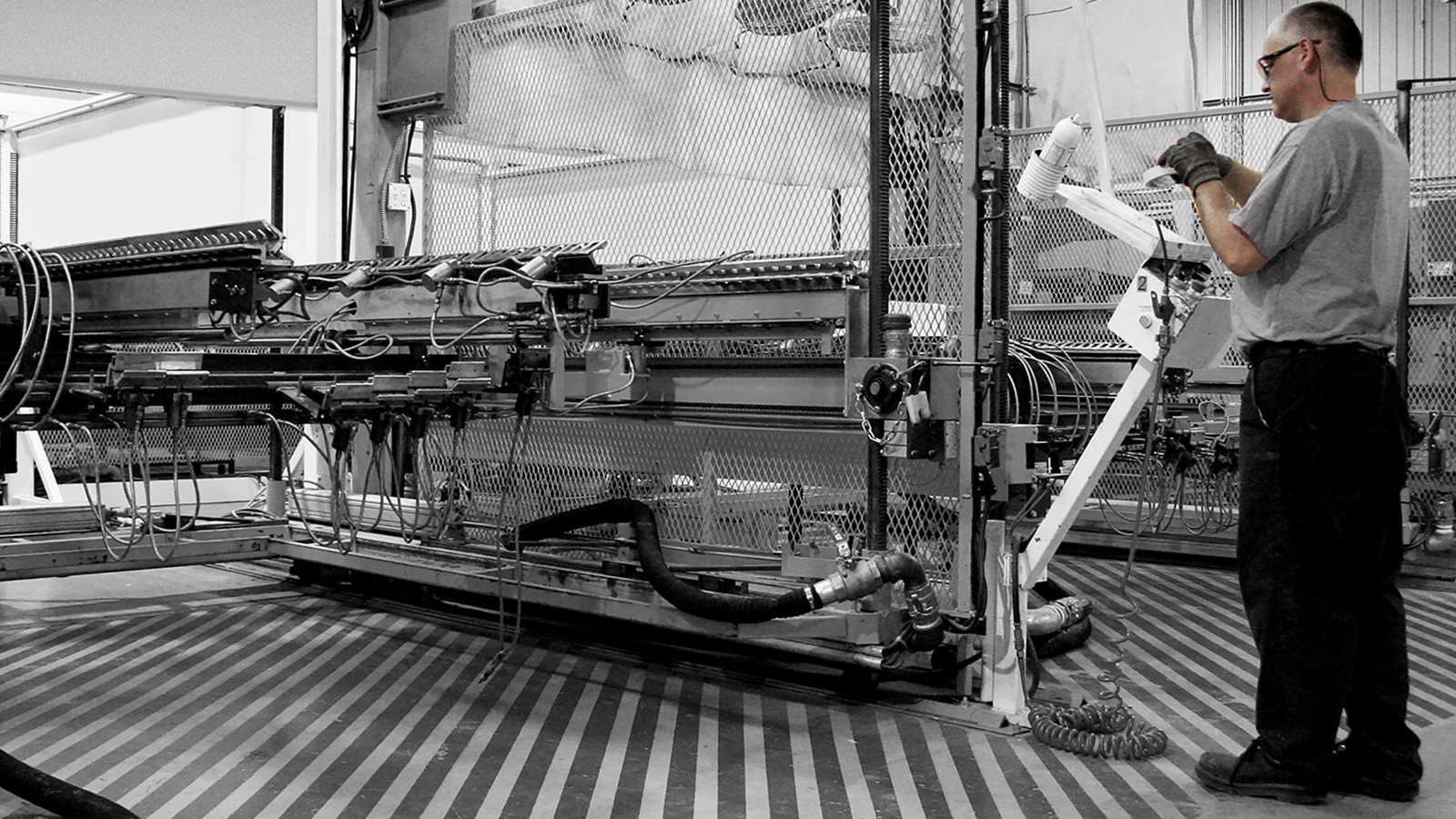 American Bath Group
MAAX Spas is proud to be one of American Bath Group's 22 industry-leading brands. As the largest manufacturer and provider of premium bathing fixtures to the North American market, ABG operates 24 manufacturing and distribution facilities in 14 states and provinces throughout the US and Canada. American Bath Group bathing products are distributed through thousands of plumbing wholesale distributors and retail outlets throughout North America.