Appliance Grade Construction
What is Appliance Grade Construction?
Appliance Grade Construction means that your hot tub is fully serviceable and can be brought back to factory specifications right in your backyard. This is just like all of your home appliances today.
A Complete Solution
Steel Sub-Structure
The steel frame provides greater structural integrity than wood, as well as superior corrosion protection. Stronger, more durable, and ideal for the environment – it's the obvious choice for a lifetime of worry-free fun.
ABS Sealed Base
The ABS Sealed Base is an integral part of the support structure in a Vita Spa hot tub. Its one-piece construction provides a rugged foundation that seals the bottom of the spa, locking in heat and sealing out moisture.
Factory Specifications
Bringing your spa back to factory specifications means repairing it in the field to meet our required standards without it ever having to leave your property.
Benefits of a Steel Sub-Structure
Stronger Than a Wood Frame
The steel frame is 40% lighter and 250% stronger than traditional wood frames.
Weatherproof
Whether it's rain, snow or heat, Vita Spa hot tubs are built to withstand the elements.
Corrosion-Free
With a galvanized steel sub-structure, there's no worry of the frame corroding, which means a longer life for your hot tub.
Structural Integrity
The steel frame maintains its structural integrity without bending or breaking.
Won't Expand or Contract
Unlike wood, the steel frame won't expand or contract with moisture.
Inorganic Properties
The inorganic properties of the steel structure will never rot, warp, split or crack.
Lifetime Steel Structure Warranty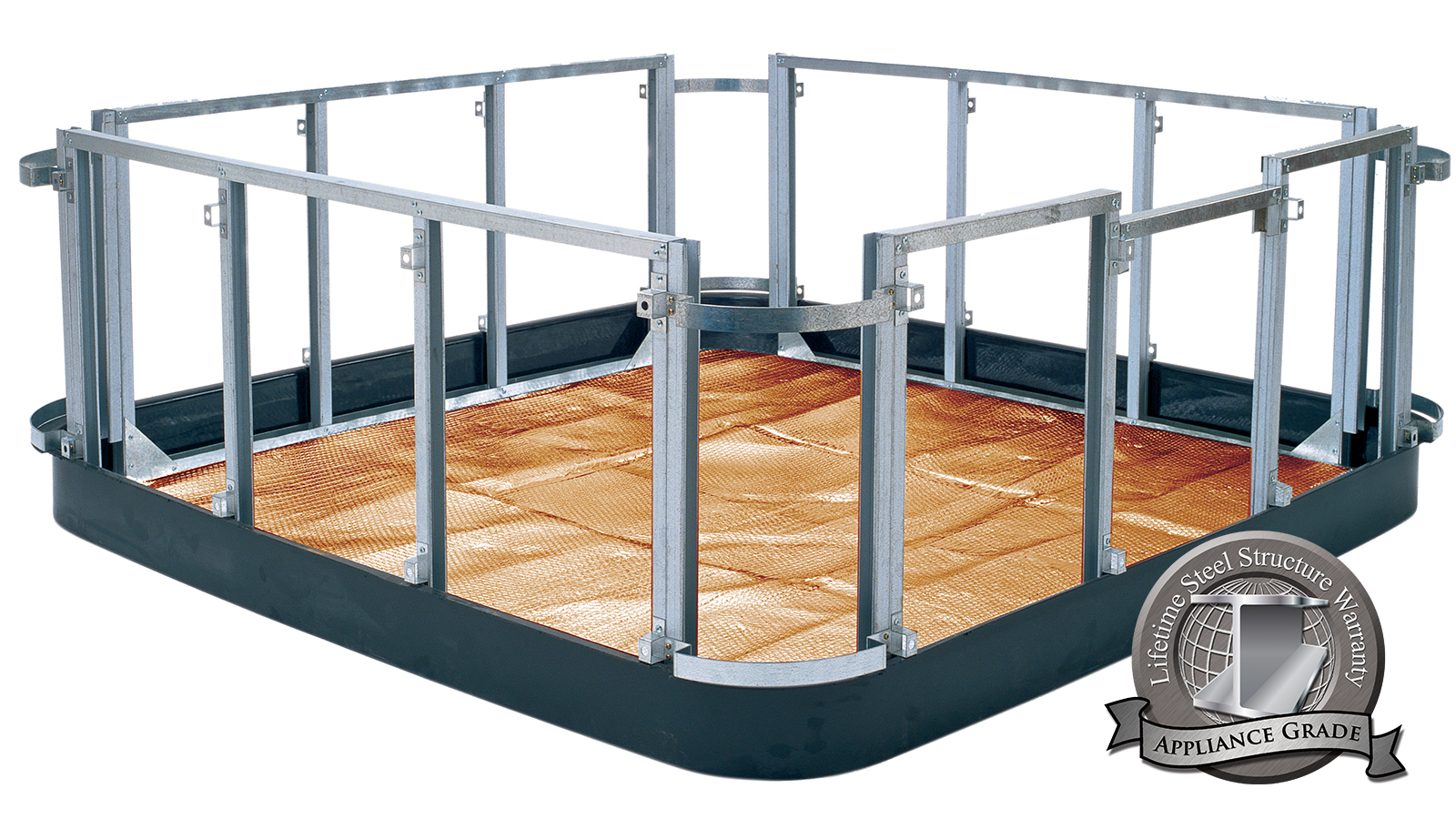 Our steel frame is guaranteed for life
Our steel sub-structure is covered by a lifetime warranty so you can enjoy your Vita Spa hot tub with complete peace of mind. We stand behind this reliable steel frame because we know you will experience the incredible, strong support for the entire time you own your spa.
Improving Your Experience
Motors & Pumps
The motors and pumps are isolated and insulated to keep the spa's sound levels as low as possible.
Isolation Layers
We use BlueMAAX to insulate the motors and pumps and provide efficient and quiet operation.
Operation Controls
The operation controls and heating equipment are both high-performing for the ultimate experience.
Learn More About Vita Spa